Music Lessons @ The Yard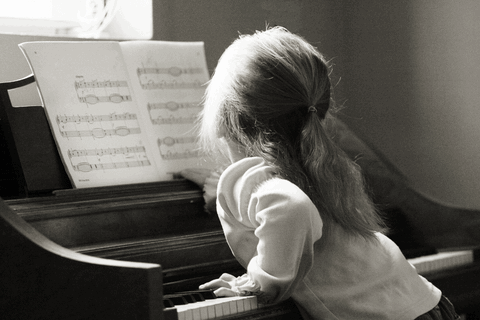 Have  you ever wanted to play a musical instrument? Do you love to sing?
Here at The Yard we offer music lessons for all ages; you're never too young or too old! We presently offer individual tuition in piano, singing, flute, clarinet, saxophone and recorder for children age 5 years and upwards.
The benefits of learning a musical instrument are many.  Aside from connecting with the sheer joy of music, learning an instrument stimulates the brain and the imagination.  Music lessons build confidence and self esteem as you learn and master new skills and every new note and chord learned gives the most wonderful sense of accomplishment. The tranquility and enjoyment you will gain from successfully singing or playing a new piece of music is second to none and is a skill that will reward you again and again your whole life through. Music is also an avenue into all sorts of new social groups and a great way to meet new people and make new friends!
For children, regular music lessons provide important structure. Also some children who may be struggling with an academic curriculum, music can allow them to express themselves and grow their confidence in an altogether different way.  And MOST importantly – music is great fun!
We have several fantastic teachers here at The Yard who can help you or your child on your musical journey, all at your own pace.
If you'd like to arrange an introductory music lesson, then contact us / call 020 8960 7450.
We also offer group singing and music classes for babies from 0-4 years of age – please see details in our Timetable section of the website for each of the classes: Daddy and Me on Saturdays, Sing and Sign on Mondays, Viva Sing Spanish on Wednesdays and Little Beep Beeps on Thursdays and Fridays.
We look forward to seeing you here soon!